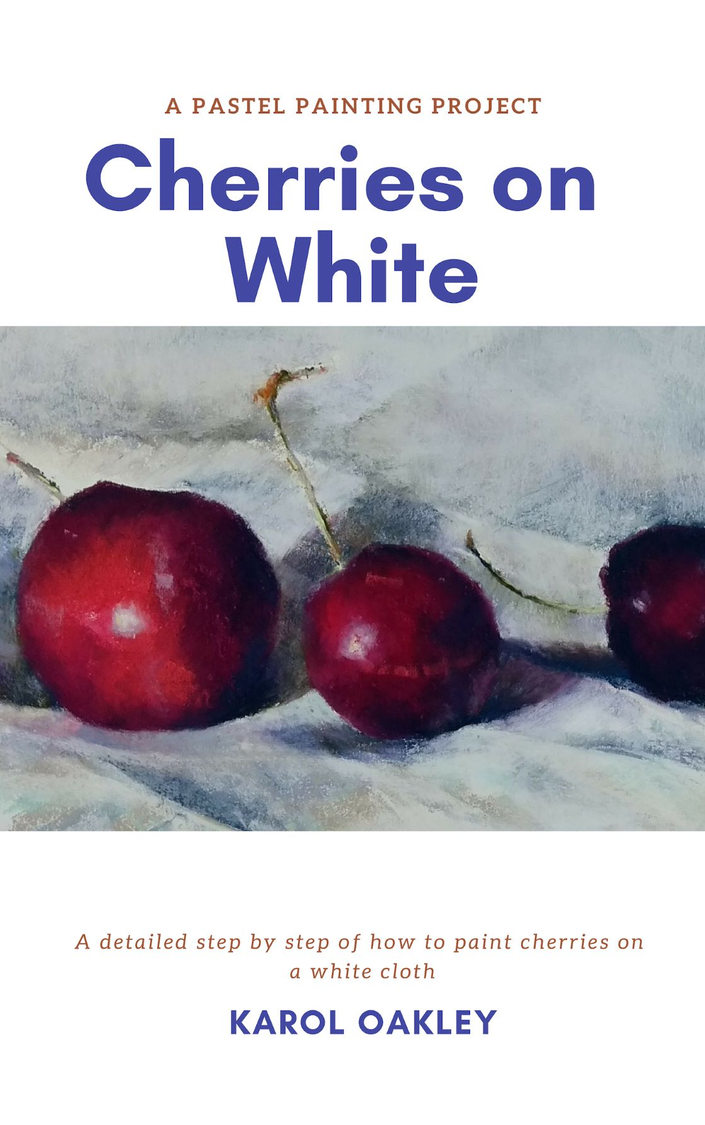 Cherries - A Still-Life Project
A 12 Step Guide for the Serious Pastellist with Step by Step Instruction, Tips and Techniques to Complete a Soft Pastel Painting that Glows
Enroll in Course
A 12 Step Guide to Painting a Contemporary Still Life with Soft Pastel using all the Traditional Painting Tools of Colour, Tone and more.
Do this project to get ahead of the ordinary.

Step by step instruction

Everything is demonstrated

Explanations of why and how

An informative commentary while painting
Underpainting for Glowing effects

Easy Peasy Drawing up

Rich colour layering

Every step has video instruction
Paint your standout pastel
Skill Level: for pastellists with an understanding of tone and colour and how they work.
This is a project for the serious artist, those pastellists wanting a kick start project and/or to see how a professional artist creates a painting from start to finish.
A HEADS UP........
Cherries on White is the first online pastel learning course we made. A lot of planning and thought went into this online workshop and really we are quite happy with it. BUT, that dreaded but.............
The video is good but there are a couple of spots that can't be cut/edited out as this information is valuable to you and we'd hate for you to miss it.
Therefore the cost has been kept low to cover this.
A new camera man has been hired. We call him "Cecile De Mile", as he goes the extra mile to make an excellent video.
Please remember it's all about the journey and smile when you get to the spots where the camera isn't on the subject being talked about, it does catch-up so you won't miss out.
Thanks in advance for following on and creating your own Cherries on White Still Life painting.
The last bit of news.......... The next pastel painting done from this subject and in this style, has been awarded a second place at the Pastel Society of Australia Annual Awards and Exhibition August 2019.
Happy Pastelling.
Karol
Your Instructor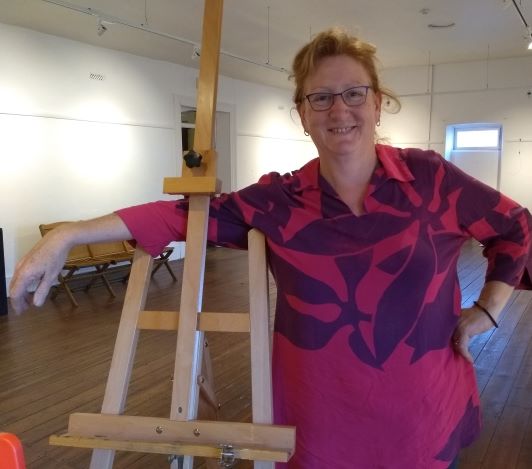 Karol Oakley is a very experienced and sought-after international tutor, artist and plein-air painter who has 30 years' know-how to share with you.
Her workshops are structured to help artists further develop their skills and confidence. Karol's workshops are informative and fun with the often-heard comment of "oh I learnt so much".
A Master Pastellist of the Pastel Society of Australia and Pastellist of the Year in 2014, Karol has over 20 years teaching practice and works on the premise that there is always more to learn.
Karol teaches in a friendly relaxed atmosphere with the emphasis on gaining confidence for creating your own style of painting based on the skills and methods learnt in the workshop.

Course Curriculum
The Beginning
Available in days
days after you enroll
Things to read about Drawing Skills
Available in days
days after you enroll
The Undepainting for Pastel
Available in days
days after you enroll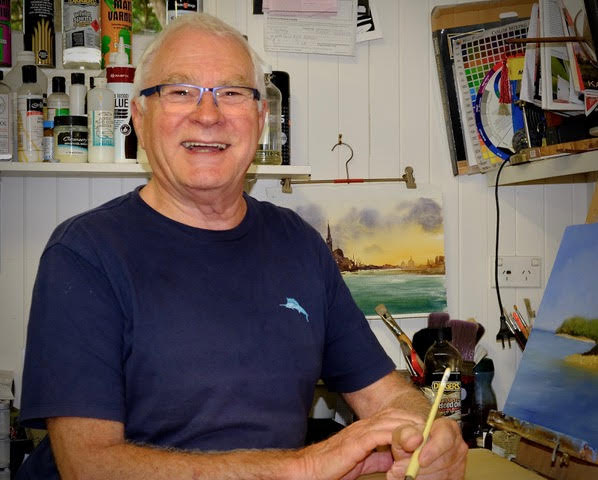 "I have always found Karol a bit different as an artist and tutor…….rarely do I see someone who is a very inspiring artist .......................
........... a true no nonsense professional who has a great eye for attention to detail - excellent communicator and is very enthusiastic about any task/journey/workshop that she is involved in.
Karol's ability to pass on and communicate her teaching skills are second to none and I have always enjoyed her tutoring methods and the many tips she so graciously shares with her students".
Ron Bryant PSA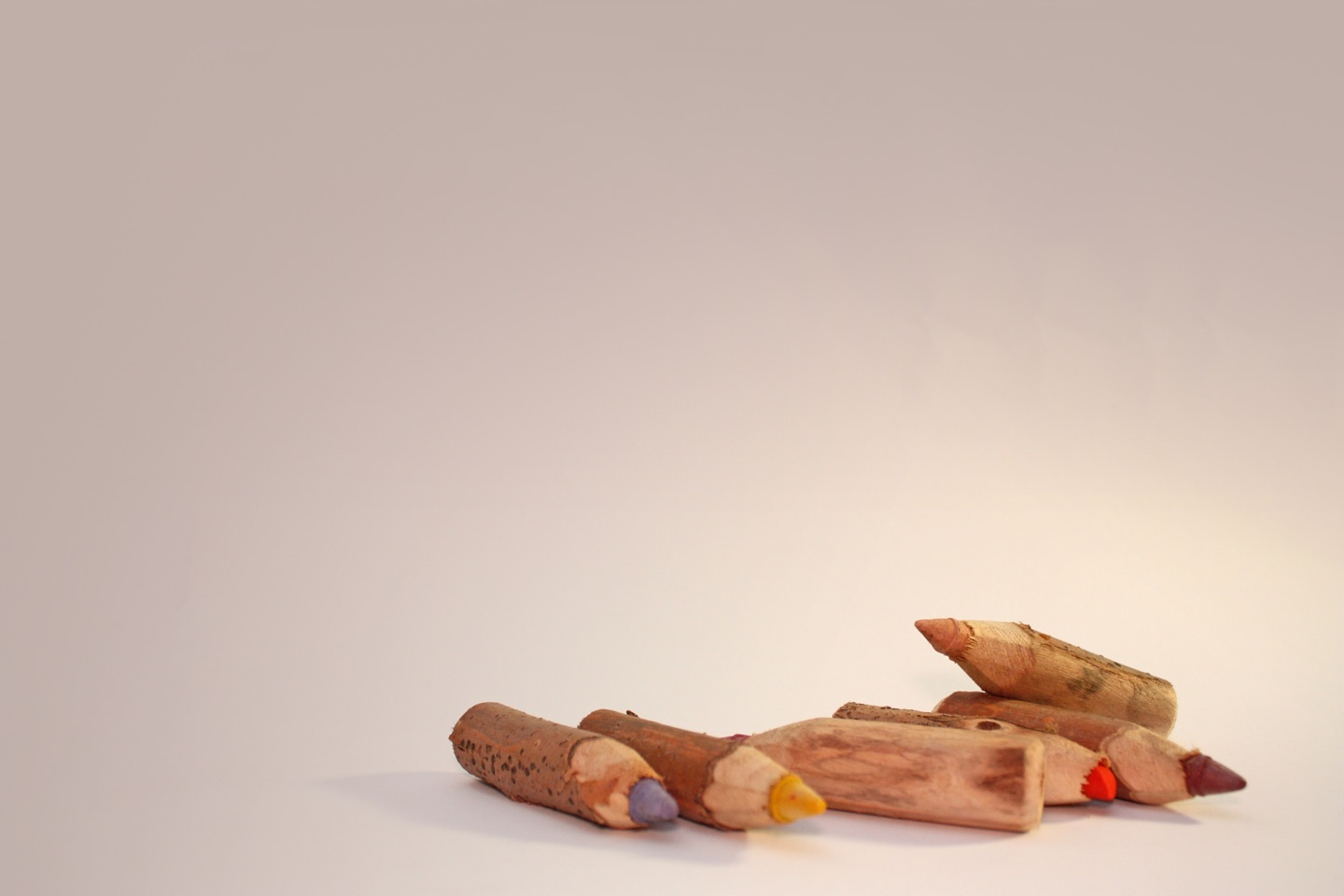 "When it comes to Pastel Workshops and Demonstrations, Karol Oakley is right up there.
Her relaxed style and generous giving of information and techniques are very, very good.
I have had the pleasure of attending 2 workshops and several demonstrations over the last 4 years and enjoyed each one very much. More importantly I think my pastel paintings have improved since working with Karol.
Deb Weber
Member of PSWA and PSA"
Frequently Asked Questions
When does the course start and finish?
The course starts when you enroll and pay, yes right then and ends in 90 days. Why? We believe that an end date encourages you to get in and do the course. It can't be put off indefinably! It is a completely self-paced online course - you decide when you start, when you do the course and when it will finish in 90 days form the start..
How long do I have access to the course?
After enrolling, you have unlimited access to this course for as many hours are in a day for your lifetime - across any and all devices you own.
What level of computer skills do I need for this course?
If you are reading this you have all the skills needed for this course.!! The course contains video content, downloadable and printable resources.
Are these courses live?
This course is not live. It does have step by step video content for you to follow at your own pace. It is full of insights, techniques and tips as well as having everything explained as the video plays. Its as if I am there with you all the way, just like in a real workshop..
How do these courses work?
You can choose to buy a course, or not, when you look at the front page preview. When you enroll you pay for the course either in full or elect to make part payments. You are buying this course once only. There are no other costs to pay, no ongoing charges. This course is then yours for 3 months. You can access it anytime you like 24/7. This course is broken into sections. Start at the beginning and paint your way through to the end. If you don't fully get a part of the course then it can be rewound and replayed. The speed at which you do the course is up to you. It is based on a one day workshop. You may decide to do one part a week or all in one day. Your the boss of making your course happen.
What currency are the payments in?
Payments are in US Dollars
Can I use PayPal or credit card?
Yes. PayPal and credit cards are payment options available to you.
Well what do you think? This is a detailed project from which you gain skills, ideas and confidence to get on with creating your own unique pastel paintings.
Completing this course puts you ahead of the ordinary, when you put the pastel tips, tricks and foundation knowledge into practice.
Pastels can become addictive, so practice, play and make pastel happen.
Thank you for sharing this project with me.
Making Pastel Happen
We have a private FaceBook group that will welcome you. It's here that you can share your ideas, your paintings and know that everyone on that site is someone who has done a workshop with me.
Go to Facebook - Making Pastel Happen and send a friend request to join the group when you are enrolled and started with the project.
See you there, show us what you have done, and talk about any ideas, tips or learning you have encountered from practicing what you took from this project.
This is a friendly supportive group, we are here to encourage you with your ongoing pastel learning.
with best wishes for your future in art,
Karol